Complete Search Engine Rank Checker for SEO Agencies
Allowing you to check the position of your customers' website on both Google and Google mobile! 360 Ranker is all you need to keep tabs on your SEO work, and see how your clients' websites are performing on Google. Give them a white label report and access to their SEO Ranking dashboard!
White Label SEO Report Tools
Businesses and website owners who use your SEO services want to know how their website is positioned online. They need to know if your SEO services deliver results. Our application will help you show them the results.
They can see their website's ranking and position on Google and Google mobile based on the relevant keywords to their business. Our white-label SEO report is a stamp of approval for your SEO work.
Our fully white-label application lets you convert our tools to your company's brand. You can use your domain name and add your logo, business information, and brand color to present SEO ranking reports to your customers under your brand.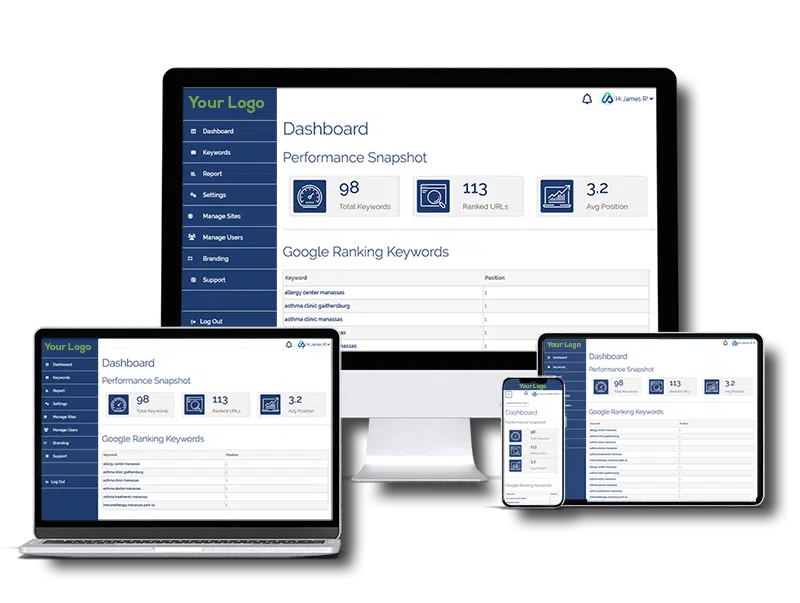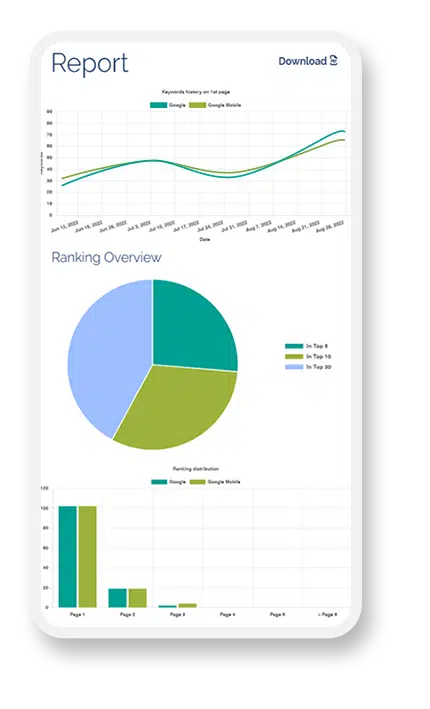 Impress your clients with SEO ranking report
White-label, scheduled reports, on-demand reports, web-based reports
You can schedule PDF reports (weekly or monthly). It will be sent automatically by email to your clients. You can also create PDF reports on demand. Your clients can access the white-label web-based reports whenever they want.
To make a presentation, they log in to the dashboard and only need to go to the reports section, and from here, they can see and even download the reports and progress.
Track the progress & get better results
From our easy-to-use dashboard, you can find all the data you need with a click of a button. You instantly generate reports specific to websites, dates, search engines, search volumes and keywords.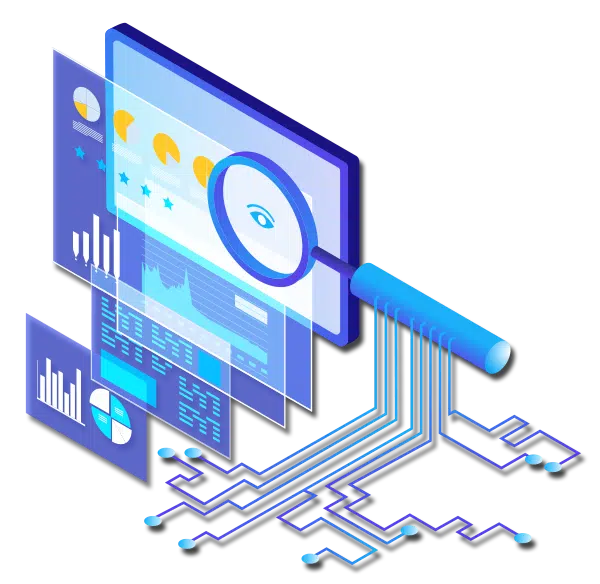 Transparent and Low Pricing
Most people will decide whether to use a tool based on its quality, features, simplicity, and price. This is why we offer all the above combined with an unbeatable price. Get our premium website rank checker software at the lowest price in the market. See our plans here.
We offer 14-Day Free Trial and no hidden charges; you can upgrade or downgrade your account anytime. If you feel you should cancel your subscription, you can do it anytime—no questions asked!
Website's Position Checked Weekly
What our clients are saying about us!
We use 360 Ranker because it offers exactly what we need. It has a very low pricing structure which works well for our SEO Company. Our customers easily underused the SEO report because it shows all they need to see and not all unnecessary stuff that would confuse them.
We switched to 360 Ranker because of its easy-to-use interface and price point. We are an SEO company and need to show the SEO progress to our customers. The 360 Ranker's tools are simple and powerful, especially for our new, less experienced team members. Our clients can log in and check their site ranking in the white-label dashboard. 360 Ranker is the best SEO report product online.
As an SEO agency, we use 360 Ranker to track the keyword rankings of our client's websites. The software checks our client's website ranking positions on Google, allowing our customers to see the results of our SEO work and keep them updated with rank changes. I believe this is a great application that we use to send scheduled SEO reports to our clients. 360 Ranker is one of the best values for money in the market.